Hi! Webworm is me, David Farrier, worming my way into weird corners of the internet and beyond!
Who am I?
It's nice to meet you, or meet you again if I've already met you somewhere else
(Twitter? Facebook? Instagram? In real life?)
I'm a journalist and documentary maker who, like anyone, likes a good story. I tend to tell stranger stories, I suppose. I made a film about Competitive Endurance Tickling called Tickled in 2016, and then a series for Netflix about dark tourism called Dark Tourist.
All highly imaginative titles, huh.
Before then I worked as a pop-culture reporter for a little TV show in New Zealand called Nightline, and wrote for music magazines like Rip It Up.
I also write for The Spinoff. Over there I'll write about how children are being exploited by perverts on YouTube, fake film festivals, and mysterious machinations at an antique store.
But to be honest, my greatest achievement to date is probably this tweet, which seems to have been flung around the internet since I tweeted it in 2016. Oh, how normal shit was back then.
So, what is Webworm?
Over COVID-19 lockdown in New Zealand, most of my projects came to a halt. I found myself on Twitter and Instagram even more than usual, posting about the things I saw unfolding around me.
There's a certain joy to publishing things immediately.
But it occurred to me that if those social media platforms die (like MySpace before it) — or simply become morally untenable to publish on (Facebook makes me feel ill to use at the moment), then all my work — and the people reading & commenting — die with it.
I needed another way to talk to people. To talk to you.
Reliable, direct, and preferably without any advertisements popping up.
So I did something kinda old school: I started a newsletter. And I decided I'd communicate using one of the oldest and reliable things on the internet — e-mail.
And I wrote. Heaps.
Then lockdown ended, and I decided to keep writing.
Why subscribe?
The idea is my weird journeys and thoughts end up in your inbox.
It's simple, you won't miss anything, and a few times a week you'll be taken to some interesting places.
You can sign up for free — and get the occasional Webworm delivered.
Or if it won't cause you any financial hardship, you can become a paid member.
As a paid member, you are directly supporting my work here on the newsletter and beyond.
And in return, you'll get more of my writing and additional stuff like monthly AMAs and access to all the archives. You can also engage the comments, to take part in the community I foster here.
As a paying member, you are directly helping me keep the important stuff coming out for free — including my writing around conspiracy theory culture. I think it's vital this stuff goes as far and wide as possible.
A membership is $6.99 a month, or $69.69 a year (USD). Or if you're very rich, there's an option to pay whatever you want!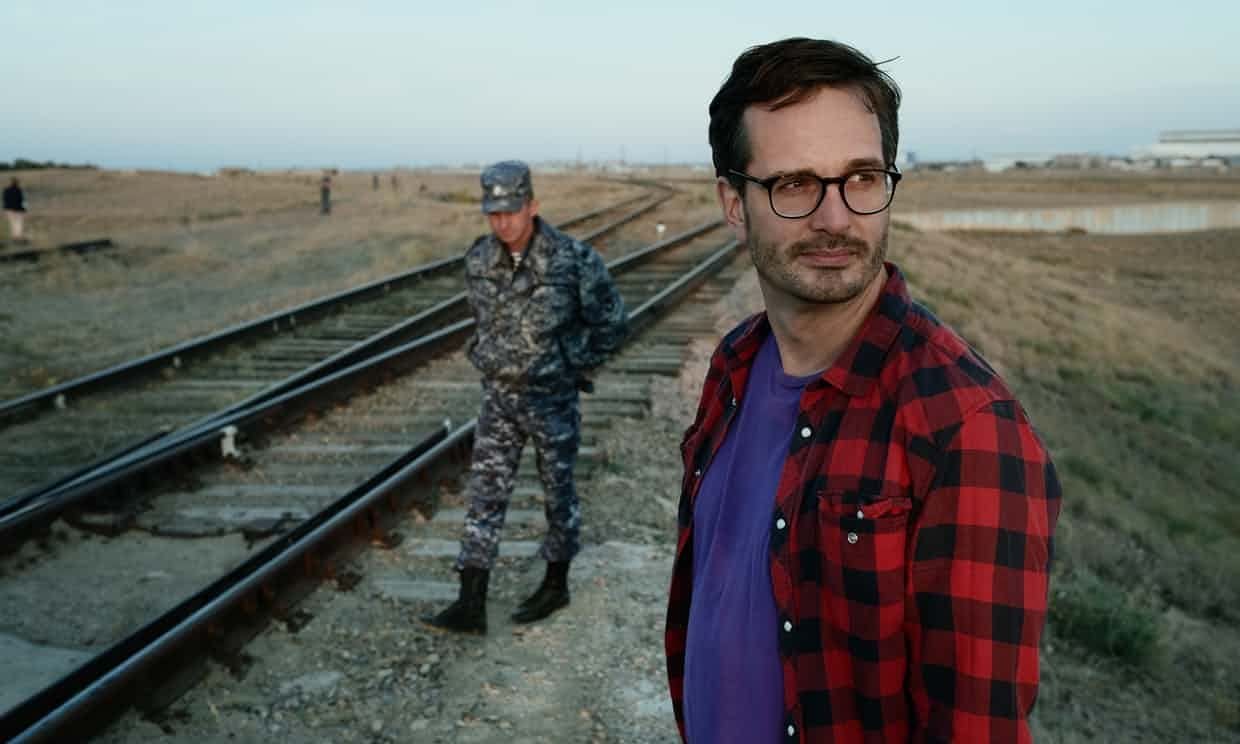 If you become a paid subscriber, you'll get stuff like:
Monthly AMAs, like this one

Behind-the-scenes of projects I've worked on, or am currently working on

More personal essays (no nudez), like this one

Me exploring the weird stuff that ends up in my mailbox like letters from Canada's infamous murderer, Luka Magnotta

Newsletters directly related to documentary making — from tips I've learnt in the field, to developing your ideas and making them your own… to pitching them to places like Netflix

Some insights into journalism — paths into it, changes in the field, tips and tricks, and what you can expect if you're just starting out

Access to the archive of all my old stuff I've written here.
And as I said earlier, you also get to know you're supporting my work, both in this newsletter and beyond. And again: only do this if it doesn't cause you any financial hardship.
Subscribe for free, or became a paid member — do whatever you want. It's just nice to have you here. Welcome to Webworm.
David.